What our customers have to say about us.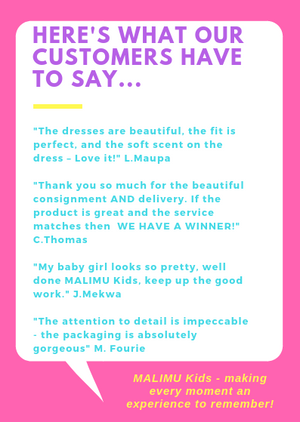 On the 10th of September 2018, while awaiting the finalisation of the MALIMU Kids website - MALIMU Kids launched on various social media platforms.
With only 3 weeks since the Launch, MALIMU Kids has over 700 followers on Instagram and over 500 page likes on Facebook.
Well received by customers, to date MALIMU Kids has sold out a few designs.
Click on our Store menu item to have a look at our collection items in store today!